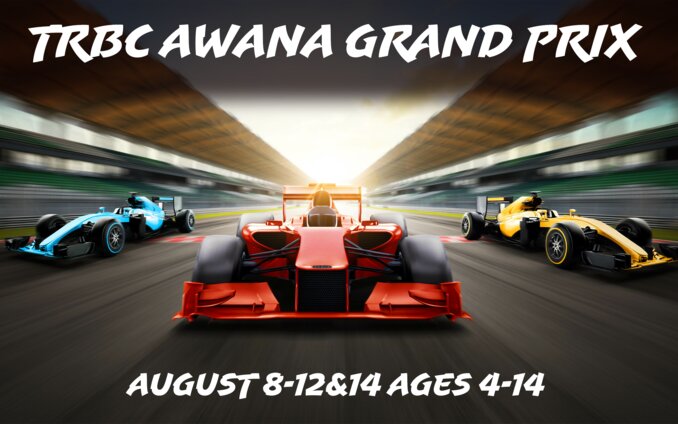 We are excited to host the 2022 TRBC Awana Grand Prix.
Kids will come Mon-Fri from 6:30pm-8:15pm with car races taking plan on Sunday August 14th.
This will be a great restart for our Awana program and we hope you can join us.
Ages 4-14 are welcomed to attend.
On the weeknights we will:
Have music & a message
Design and build race cars
Play games
Memorize Verses
On Sunday
11:00am Everyone is free to join us for Church
12:00pm Lunch will be provided
1:00pm Races & Awards Ceremony
This program is free of charge.